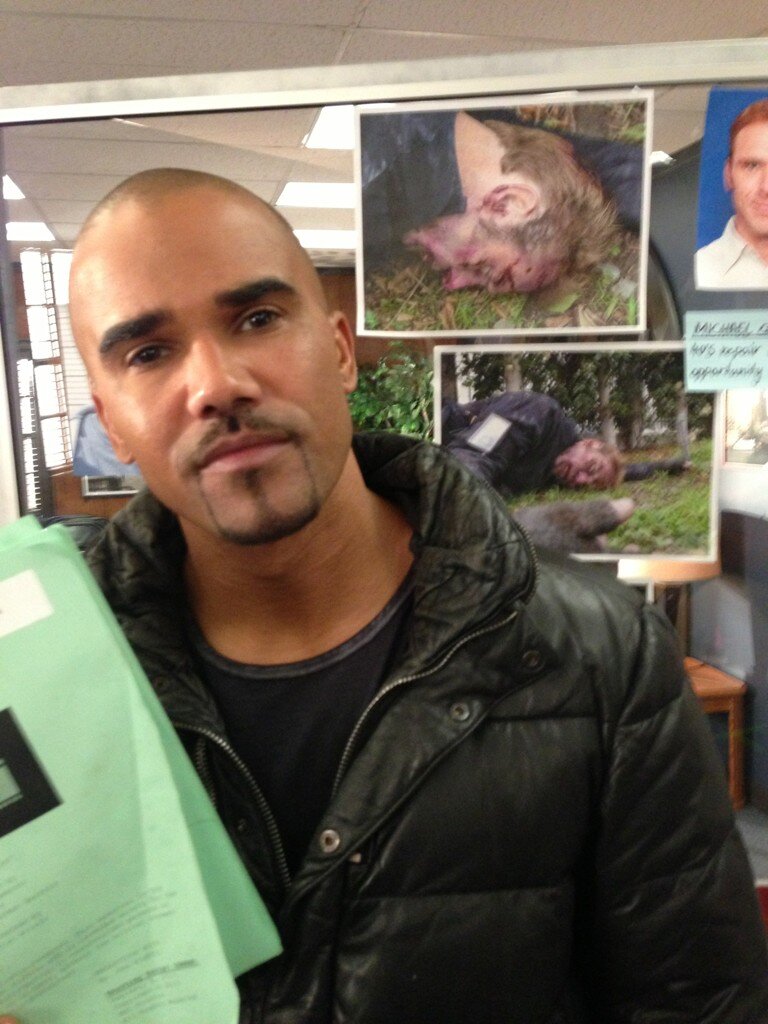 SHEMAR MOORE finished filiming "Restoration"
last Friday, an upcoming episode of CRIMINAL
MINDS. The story takes Derek Morgan back to
his hometown of Chicago, where he will once
again come face-to-face with his mentor, Carl
Buford, the man who molested him when he
was thirteen.
In his recent chat with fans, SHEMAR called the
episode his proudest work to date, and referred
to it as "Profiler, Profiled 2."
SHEMAR did such amazing work in the original
episode in Season 2, that everyone at LOVING
MOORE is excited to see it.
"Restoration" was written by Jim Clemente and
Janine Sherman Barrois. It will air on March 27.