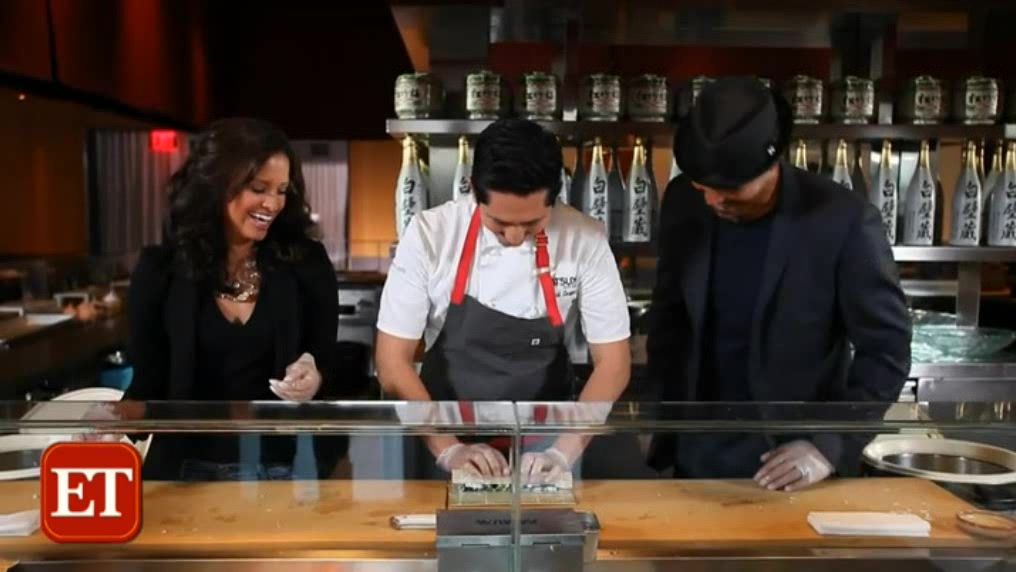 Did you know that our Baby Boy, SHEMAR MOORE has a passion for sushi?
He appeared on ET recently to get a lesson on making sushi from
Chef David at Katsuya.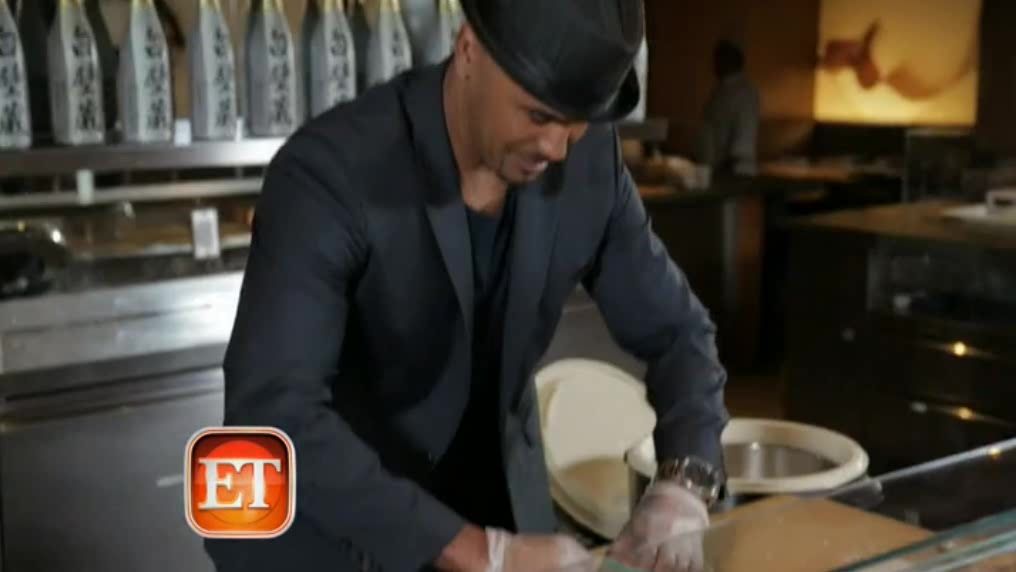 Here he tries his hand at making
the tasty dish which is made from cold rice and raw fish.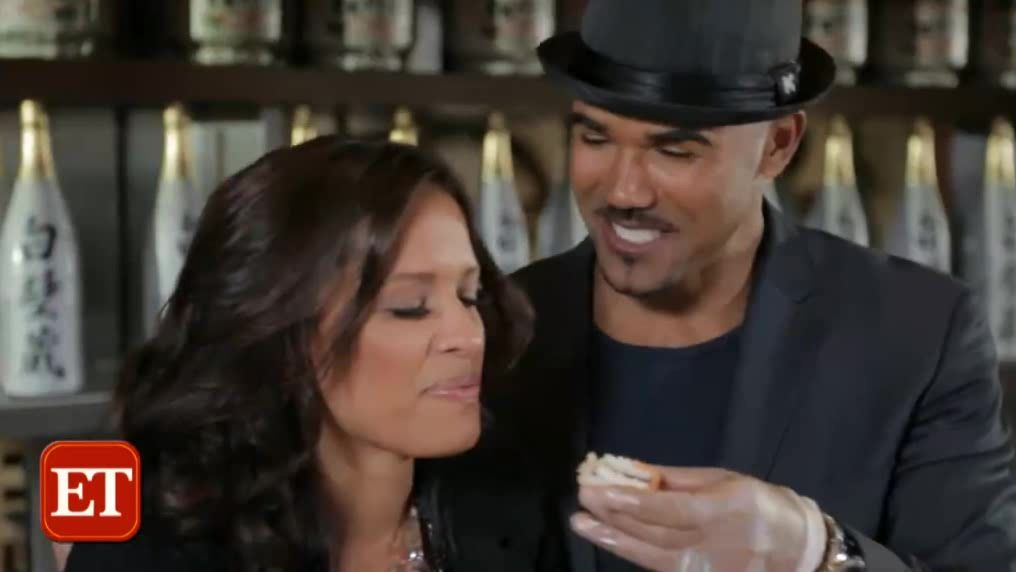 He gives Rocsi Diaz a taste of his creation.