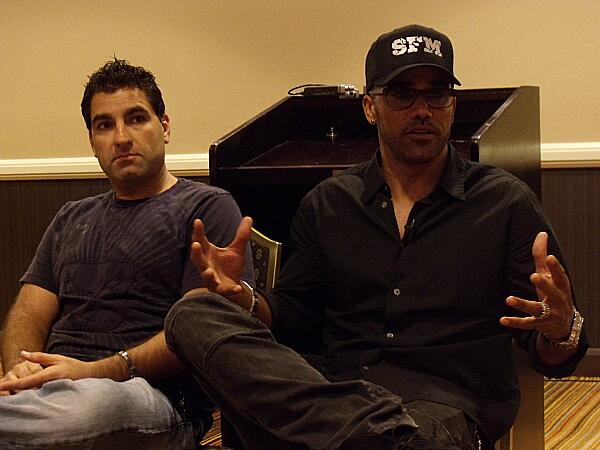 SHEMAR MOORE, star of "The Bounce Back," and the film's director, Youssef Delara, spoke with
the media on Sunday.
Youssef directed the urban drama, "Filly Brown" which
debuted at The Sundance Film Festival in April. It is still in
select theaters. Youssef also wrote the script for the movie
which, from the research we've done, has very positive reviews.
You can get a feel for Youssef's direction style by viewing the trailer.